Transmission problems can severely impact the drivability and overall safety of your vehicle. While you may be tempted to bring your vehicle to your regular mechanic when you are having transmission troubles, it is actually a great idea to schedule repairs at a transmission shop in Rockville . A transmission repair shop will be equipped with the facilities that are needed to perform all types of auto transmission repair. By leaving your repairs to a transmission specialist, you can make sure that your transmission is fixed and your car gets back on the road. Let's review some of the top reasons why you should visit a transmission specialist for your repairs.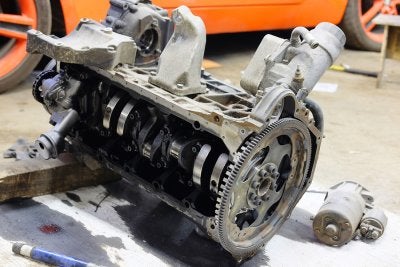 Receive Proper Diagnostics
Today's modern transmissions are hooked up to sophisticated computer systems. When you bring your car to a transmission specialist, he will be able to perform a complete and thorough diagnostic of your transmission's computer system. The advanced diagnostic equipment that is available at your transmission specialist will ensure that you get a proper diagnosis of your repair issue.
Ensure Quality Parts
The many moving parts of your transmission may need to be replaced as they wear down over time. By choosing to bring your vehicle to a transmission specialist, you can rest assured that your mechanic is repairing your transmission with the best quality parts that are available. Your transmission repair facility will be equipped with all of the OEM parts needed to restore your vehicle back to peak driving condition.
Find Innovative Solutions
Performing transmission repairs requires hard work and dedication on behalf of your mechanic. When you visit a transmission specialist, you will have the confidence that comes from knowing that your mechanic is very experienced in the art of transmission repair. Your mechanic will be able to find innovative solutions for any transmission problem that may be troubling your vehicle. Overall, professional transmission repair is a smart solution for any car owner.