Transmission Repair in Silver Spring, Bethesda, and Rockville MD
Get the expert help you deserve!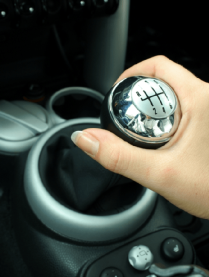 Owning a car tends to be an expensive luxury. Most of us need cars to get around, whether to get to work or school, or to transport our family. Unfortunately, even with the proper maintenance, vehicles still need to be repaired. Some of these repairs are bigger than others, such as a transmission repair. The good news is that at Superior Transmission, our expert staff will let you know exactly what's wrong – we won't try to charge you for unnecessary services.
A few signs your transmission may need repairs are:
Rough shifting
Delayed engagement
Automatic slippage
Dashboard warning lights
If you suspect that there might be something wrong with your transmission, the worst thing that you can do is wait. The sooner you get it checked out, the better. Even if there ends up being nothing wrong, you will be thankful that you put your mind at ease. Call us now at (301) 587-0511!
Why Choose Us?
Family Owned and Operated Since 1975
The Latest Diagnostics Instruments Available
The Latest Diagnostics Instruments Available
Exclusively Dedicated to Transmission Repairs
Towing Available
6 Month Interest Free Financing Available