Trusted Transmission Repair in Silver Spring, MD
Get the expert help you deserve!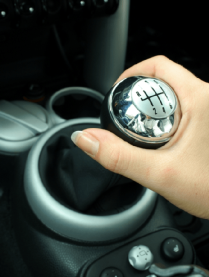 Owning a car tends to be an expensive luxury. Most of us need cars to get around, whether to get to work or school, or to transport our family. Unfortunately, even with the proper maintenance, vehicles still need to be repaired, they are machines after all. Some of these repairs are larger than others, such as a transmission repair. The good news is that at Superior Transmission, our expert staff will let you know exactly what's wrong—we won't try to charge you for unnecessary services or parts.
Rough shifting: Both automatic and manual transmissions shift gears to handle different speeds, inclines, and towing requirements. This shifting should occur seamlessly; however, when there are problems with the transmission, shifting is often rough or jerky. Our transmission specialists can troubleshoot any rough shifting problems and return transmissions to working order.
Delayed engagement: Delayed engagement occurs when clutches or bands, which allow the vehicle to move, do not operate instantly. This often occurs when the internal seals wear or become hard from infrequent fluid replacement. Seals on the engaging mechanisms allow fluid pressure to flow passed the transmission. Our transmission team can inspect your transmission and the mechanisms around it to find the source of delayed engagement in your vehicle and repair it.
Automatic slippage: A transmission stays in a designated gear until a shift is performed by the driver (manual) or the vehicle's computer (automatic). If your transmission is spontaneously slipping in and out of gear (or just sliding into neutral) while you're driving, this is a major performance problem and safety risk. Our transmission repair in Silver Spring, MD is  done by experts who will return your vehicle in tip-top shape.
Dashboard warning lights: Dashboard warning lights signal an issue in your vehicle. If you see a transmission warning light (usually a gear or gearbox symbol on most vehicles), then it's time to bring your transmission in for a check-up. When you come into our shop with a transmission dashboard warning light on, our team here at Superior Transmissions will diagnose the source of your vehicle's transmission and will have it fixed in no time.
Repair your transmission with our experts at Superior Transmissions
If you suspect that there might be something wrong with your transmission, the worst thing that you can do is wait. The sooner you get it checked out, the better. Even if there ends up being nothing wrong, you will be thankful that you put your mind at ease. Call us now at (301) 587-0511!
Contact our experts for transmission repair in Silver Spring, MD by calling (301) 587-0511.
Why Choose Us?
Family Owned and Operated Since 1975
The Latest Diagnostics Instruments Available
The Latest Diagnostics Instruments Available
Exclusively Dedicated to Transmission Repairs
Towing Available
6 Month Interest Free Financing Available