Silver Spring, Washington DC, Bethesda, and Rockville, MD, Transmission Repair and Transmission Replacement Services
Serving Domestic and Foreign Transmissions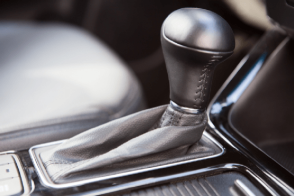 At Superior Transmissions, we are dedicated to the diagnosis and repair of your transmission. If you come to us and you aren't sure if there is something wrong, we can tell you exactly what is happening inside your car. We are in the business of helping vehicle owners get the most out of their transmissions, and pride ourselves on being an honest company that won't try to trick you into services you don't need. Learn more about our transmission repair and transmission replacement services, and give our experts a call at (301) 587-0511 today!
We offer the following services:
Your trusted transmission specialists
The truth of the matter is that most car repair shops don't just focus on one type of repair. If they are a general mechanic or repair shop, they offer many different services, which prevents them from being experts in one specific area. At Superior Transmissions, we only offer transmission-related repairs, so you can be confident in our ability to properly diagnose and repair your transmission. Give us a call today at (301) 587-0511 to find out more about our transmission services.
For superior transmission services, call (301) 587-0511 today!
Why Choose Us?
Family Owned and Operated Since 1975
The Latest Diagnostics Instruments Available
The Latest Diagnostics Instruments Available
Exclusively Dedicated to Transmission Repairs
Towing Available
6 Month Interest Free Financing Available