Transmission problems are among the first major mechanical issues that you may have to deal with in your car. When your car is in need of a significant transmission service, you will want to bring your vehicle to a transmission shop that specializes in auto transmission repairs in Silver Spring. With the help of a team of transmission specialists, you can determine the best course of repairs for your transmission problems. In the event that your transmission is severely damaged, you may need to schedule a full transmission rebuild. Here is a look at some of the benefits of investing in a rebuilt transmission.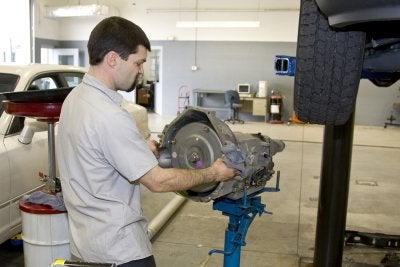 Financial Savings
One of the top reasons to consider rebuilding, rather than replacing, your transmission is that your rebuilt transmission will fit easily in your auto repair budget. A brand new transmission can be a significant expense for any driver. When you purchase a rebuilt transmission, your technician will use repurposed parts to help you save on the costs of repairs. As a result, you will find that your transmission rebuild is very affordable.
Improved Performance
Another great benefit of rebuilding your transmission is that your newly rebuilt transmission will vastly improve the performance of your car. For example, if your current transmission is slipping or grinding gears, you can remedy these issues by rebuilding your system. Your transmission specialist can provide you with more information about how your newly rebuilt transmission will improve the safety and performance of your car.
Environmental Protection
Finally, a rebuilt transmission can help you do your part to protect the environment. When a brand new transmission is built, it will be constructed from valuable natural resources. By contrast, a rebuilt transmission will often be composed of recycled parts and materials. When you choose to recycle parts in your transmission, you can help protect the Earth. With these great benefits, you may want to talk to your technician about rebuilding the failing transmission in your car.