When transmission repair in Silver Spring, MD no longer seems like it will get the job done, it's time to think about a replacement. Transmission replacement isn't always necessary, but it can make a world of difference if it is. If you pay attention to your vehicle and work with a transmission specialist, then you should know how to tell if you're in need of a replacement. If the repair bills start adding up, you stop taking care of your vehicle, or your transmission repeatedly overheats, visit the transmission shop to find out if it's time for a replacement. Read on for more on when to replace a transmission .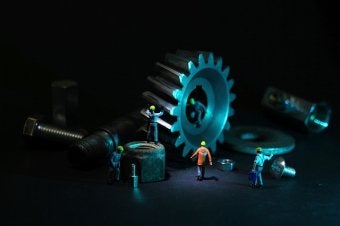 Constant Repairs
If you use your transmission long enough, eventually you will probably need to worry about transmission repair. No transmission is perfect, and no driver is either. On the other hand, you shouldn't be visiting the transmission shop every other week. Transmission problems can pile up, and even if you fix them as soon as you can, older transmissions might just be at the end of their lifespans. Think about how much money you're spending on transmission repair and ask yourself if it might be more cost-effective to replace the transmission entirely.
Maintenance Droughts
Experienced drivers should know when and how to maintain their vehicles. If you know you haven't been keeping up with your vehicle maintenance and you start experiencing transmission problems, then you should find out if you're past the point of repair. Don't give up before you visit the transmission shop to talk to your mechanic, but keep in mind that a lack of maintenance can give way to serious problems. Eventually, those problems may warrant a transmission replacement.
Overheating and Bad Transmission Fluid
Your transmission might overheat if it's running low on fluid, but what if it continues to overheat and burn up the clean fluid you just put in? If your transmission continues to overheat and causing you to burn through transmission fluid, then you might need a new one. Older transmissions are particularly