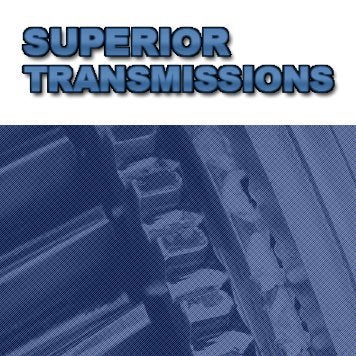 When you realize something is wrong with your vehicle's transmission, you will want to bring it into a shop that specializes in transmission repair in Washington DC . Superior Transmissions is one such transmission shop.
Highly skilled and trained transmission specialists like the ones at Superior Transmissions are the ones to call when it comes to dealing with transmission issues. Our family owned business has been operating for 40+ years. In that time we have put together an impressive roster of knowledgeable and professional employees. We pride ourselves on our attention to detail and our commitment to unprecedented customer service; our job is to make sure that your rebuilt transmission is in working order and that you are satisfied with the work we have performed. We specialize in transmission replacement and repair for both automatic and manual models, and we use cutting-edge technology to accurately diagnose your transmission problems.
Our company is dedicated to all things transmission and would happily provide any transmission services that you need. Visit our shop at the first sign of transmission trouble, or call us to schedule an appointment for your vehicle.