A transmission replacement is among the most dreaded services that can be required for your vehicle. Due to the complex nature of your transmission, your transmission shop near Rockville will need to charge you a more expensive rate for this type of transmission repair. Even though rebuilt transmissions can be costly, you can trust that your transmission shop will restore your vehicle to reliable driving condition once your transmission replacement is completed. A transmission replacement will solve even the most severe transmission problems that may be troubling your vehicle. If you are gathering information about transmission repair, read on for a breakdown of the expenses associated with transmission replacements.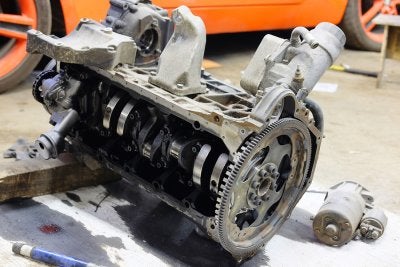 Taking Apart the Transmission
One of the major expenses associated with transmission repair is the cost associated with hiring a technician to completely disassemble your existing transmission. From the gears to the planetary gear set and torque converter, your car's transmission is constructed from highly complex and delicate components. Since it may take several hours to safely disassemble your car's transmission, this part of the transmission replacement process may account for a considerable portion of your expenses.
Purchasing Replacement Parts
When your mechanic recommends that you replace your transmission, there is a high likelihood that nearly all of your transmission components are in need of replacement. Since a transmission is made up of so many parts, the cost of purchasing replacement components can add up quickly. In order to save on replacement parts, you may want to ask your mechanic about the possibility of purchasing used parts for your transmission.
Installing the New Transmission
Installing your new transmission will take time and expertise on behalf of your transmission repair specialist. In order to restore your vehicle to proper operating condition, your technician will need to make sure that all of your replacement parts are precisely installed. Once you experience the improved performance that your new transmission has to offer you, you are sure to feel that the costs associated with transmission replacement were worth every penny.