As the owner of a car, it is your responsibility to maintain your vehicle's many working systems with routine maintenance and car. Along with regular oil changes, tire rotations, and more, it is essential to schedule transmission repair at certain intervals throughout the lifespan of your car. With help from a transmission specialist in Washington, D.C. , Northern Virginia, or Baltimore, MD, you can ensure that your vehicle does not require a costly transmission replacement in the future. Your transmission shop can diagnose and repair many transmission issues, before they become serious. Read on for some essential preventative maintenance tips for your transmission.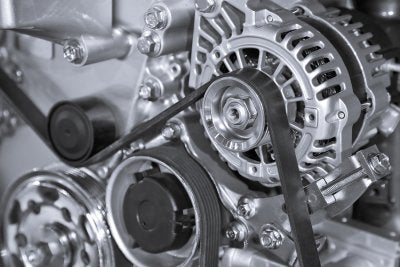 Check Your Fluid
One of the most important steps of preventative transmission maintenance is to check your fluid at routine intervals throughout the months and seasons. Transmission fluid is responsible for powering your transmission, and also provides vital cooling and lubrication. In the event that your transmission fluid gets low, your car could experience major damage. By checking your fluid, you can determine when it is time to visit the transmission specialist.
Drive Carefully
Along with checking your transmission fluid on a routine basis, it is also a great idea to drive carefully and contentiously on the road. For example, excessive speeding or sudden changes and speed can take a toll on the quality and condition of your transmission. In addition, your transmission may experience extra wear if you drive on extremely hilly terrain. By driving in a calm and safe manner, you can help prolong the lifespan of your transmission.
Visit Your Technician
Perhaps the most important preventative maintenance tip for your transmission is to visit your transmission technician at routine intervals throughout the lifespan of your car. Your mechanic will have the knowledge and diagnostic tools needed to identify even the smallest transmission issue. When a transmission problem has been diagnosed early, it can be repaired swiftly and efficiently. Be sure to contact your transmission shop to schedule maintenance services for your vehicle today.